You are here
Fat Thursday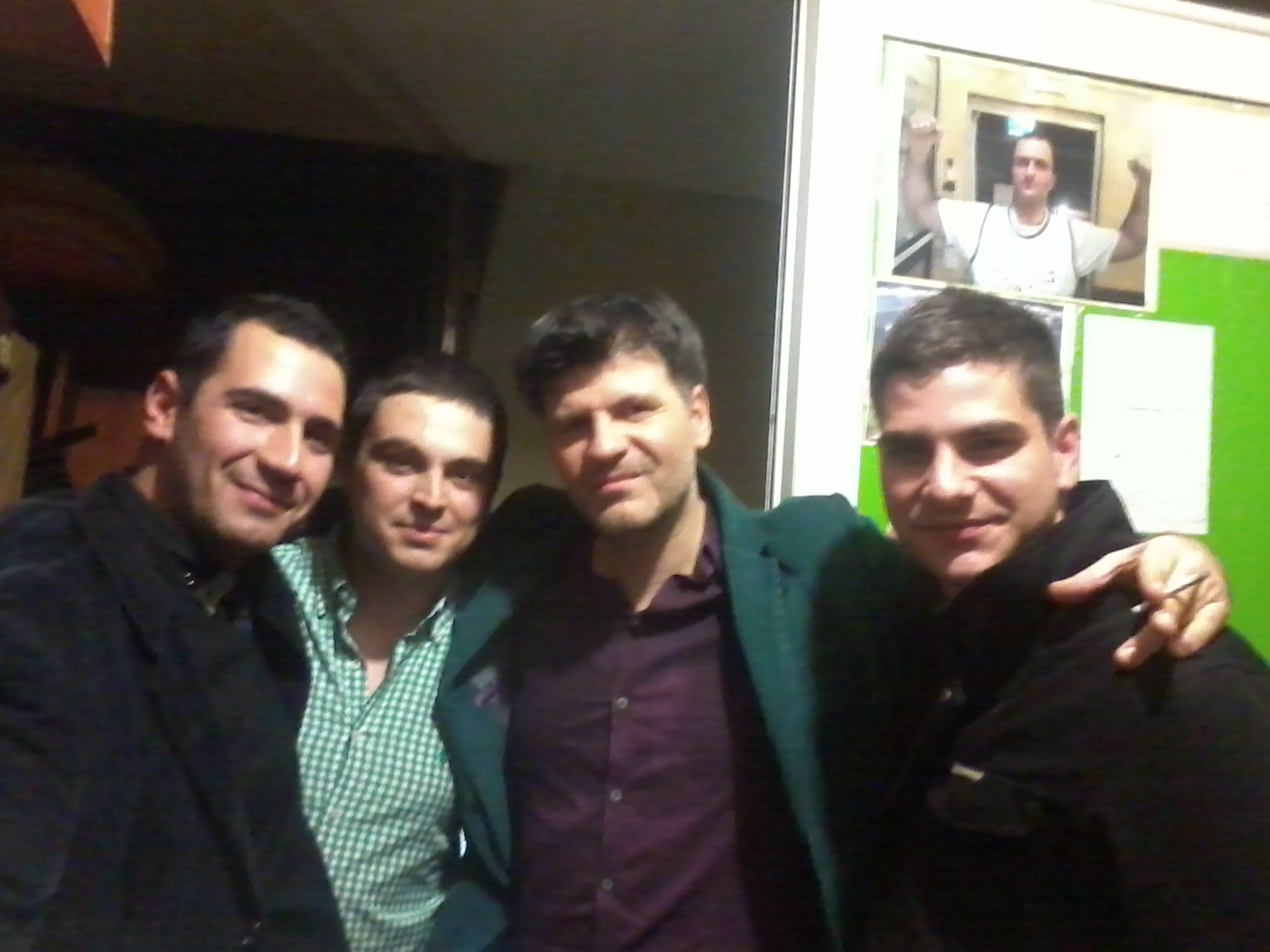 So, it seems that good days are here.
I never believed that I would be photographed together with my favorite greek singer, Fivos Delivorias. On that show at Petrino Cafe at Xanthi, he also presented the new unreleased song "Kokkinis Party" ("Το πάρτυ του Κοκκίνη"). Fivos was very close to the audience, he even stepped down of the stage twice to perform "Patokou Wife" ("Η γυναίκα του Πατόκου") and "The Mirror" ("Ο καθρέπτης") songs.
It was after many years that I enjoyed Fat Thursday.